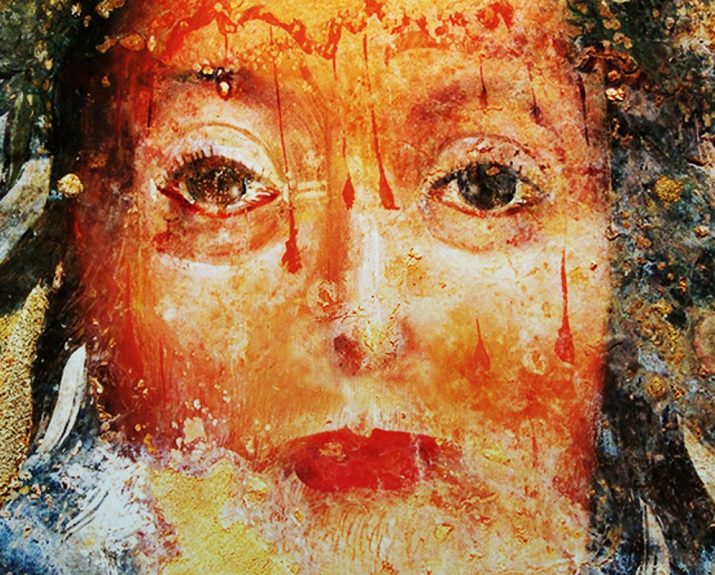 CAVALLERIA RUSTICANA
Pietro Mascagni
Conductor:
Director:
Set designer:
Costume design:
Lighting design:
Video:
Vedran Perišić Pero
Cast:
Concertmaster:
Chorus master:
Accompanist:
Stage managers:
Premiere: 27 January 2021
Special thanks to Mr. Toni Šaina from the Department of Mural Painting and Mosaics of the Croatian Restoration Institute in Rijeka for insights into numerous Istrian frescoes.
Kristina Kolar as Santuzza captivated the stage with her stature and voice throughout the performance. Already in the first aria she achieved unsurpassed dramatism, and it was especially exciting to listen to her grand duet with Turiddu. Her gentle singing, ease of melodic expression, perfectly crafted dynamics and impeccably clean and powerful heights, alongside her expressive actor's face, created a magnificent experience of her character on stage, drawing out cheers of satisfaction from the audience.
Gloria Fabijanić Jelović, Vijenac
We intensely experienced the dramatic, electrified duet between Santuzza and Turiddu, "Tu, qui Santuzza?", which will remain in our memory for a long time even after the fall of the curtain…
Staunch baritone Robert Kolar perfectly depicted Alfio's rage, and Kolar's stage play made one's blood run cold. (…)
Alan Vukelić's cross-shaped scenography perfectly depicted the atmosphere of Easter in a village in Sicily. The scenography was also designed well in the situation of the orchestra in the depths of the stage. Sandra Dekanić's costume design was spot-on, as usual. Santuzza is dressed in black from head to toe, which is absolutely in line with her psychological condition. Other characters reflected the spirit of southern Italy. Dalibor Fugošić's light followed the music very well and used the full capacity of the space. Video projections by Vedran Perišić Pera were based on Istrian frescoes, which is a brilliant idea, commented on and praised by the audience during the play.
Luka Nalis, Fiuman.hr
The opera lasts approximately an hour and twenty minutes, and is performed without an intermission.
Media sponsor / Partner mediatico