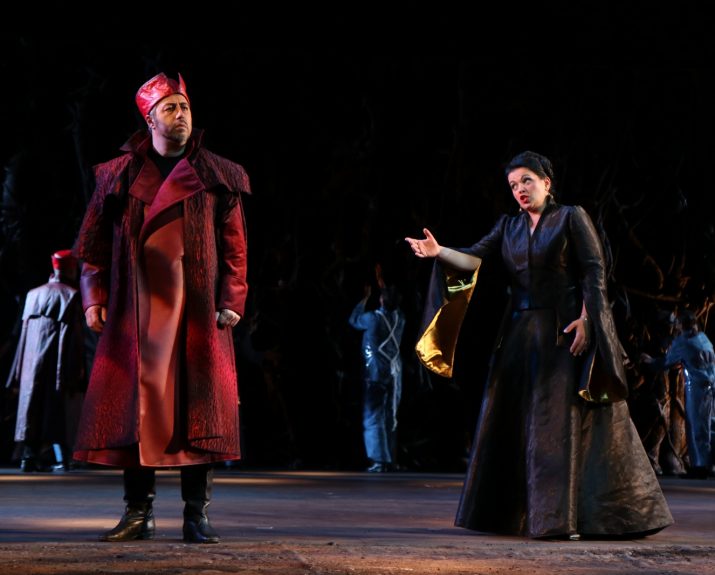 Premiere

NIKOLA ŠUBIĆ ZRINJSKI

Ivan pl. Zajc
opera in three acts
Conductor:
Director:
Cast:
MUSTAFA: Krešimir Škunca
Costume design:
Set designer:
Lighting design:
Stage movement:
Concertmaster:
Chorus master:
Accompanist:
Stage managers:
Prompter:
Premiere: 17 October 2018
Nikola Šubić Zrinjski, the best known opera by Zajc, will finally have its new production. The contemporary staging of such a significant work has to offer a new reading, new understanding of the opera that everyone seems to know everything about. Bearing this in mind, it was Dora Ruždjak Podolski that we entrusted with the direction. Her sensibilities, inventiveness and confidence can guarantee that with the new Zrinjski we will have the opera to be performed on the Rijeka Opera stage for years to come. Next to her, Maestro Ville Matvejeff, principal guest conductor of the Rijeka Opera, will be in charge of the music dimension of the premiere and first reruns. This will definitely be a curiosity if not unprecedented for a Zajc opera to be directed by a conductor whose origins are not Slavic! Giorgio Surian, our national soloist, is in the role of Zrinski in the premiere cast, while Kristina Kolar, our principal soloist, is in the role of his wife Eva. Anamarija Knego and Aljaž Farasin are in the roles of the couple in love, Jelena and Juranić. It's over the top!
---
RUNNING TIME:
The performance lasts 2 hours and 30 minutes including one interval.
---