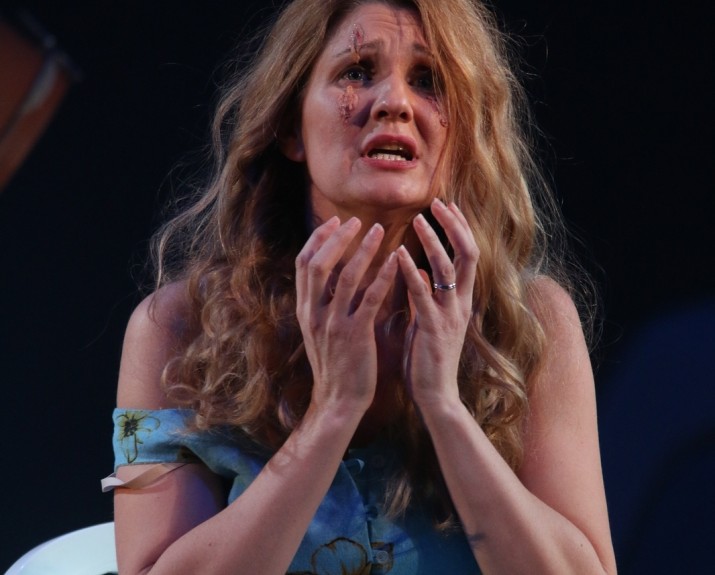 Opera in three acts
Conductor:
Director:
Cast:
Dramaturge:
Set designer:
Costume design:
Lighting design:
:
Concertmaster:
Accompanist:
Stage manager:
Prompter:
Libretto written by Francesco Maria Piave after the play Le roi s'amuse /The King is Having Fun by Victor Hugo
The vocal performance was impeccable, movements on the stage and costume design a real refreshment as freed from the return into the period of Middle Ages the story has been made more contemporary, thus, due to its scrutinising actual even nowadays, a proper two-and-a half-hour-long opera delicacy.
Josipa@excellence, Borders and forms of love; Famous "Rigoletto" in the HNK Ivan pl. Zajc,  Excellence-point.com
With his actualisation of "Rigoletto", Lary Zappia underlines the contemporaneity of human wickedness, taking lightly the misfortune of others and malicious pleasure of the crowd that does not shrink from base instincts and crime.
The premiere of "Rigoletto" in the direction of Lary Zappia on the Rijeka Opera stage ended with applauses, in the first place to the honouree Robert Kolar in the title role, but also to Aljaž Farasin (Duca), who captivated the Rijeka audience with his meticulous interpretation of a show-off that does not recognise the limits of morality.
Svjetlana Hribar, Contemporaneity of human wickedness – Applauses for the actualisation of "Rigoletto" by Lary Zappia, Novi list