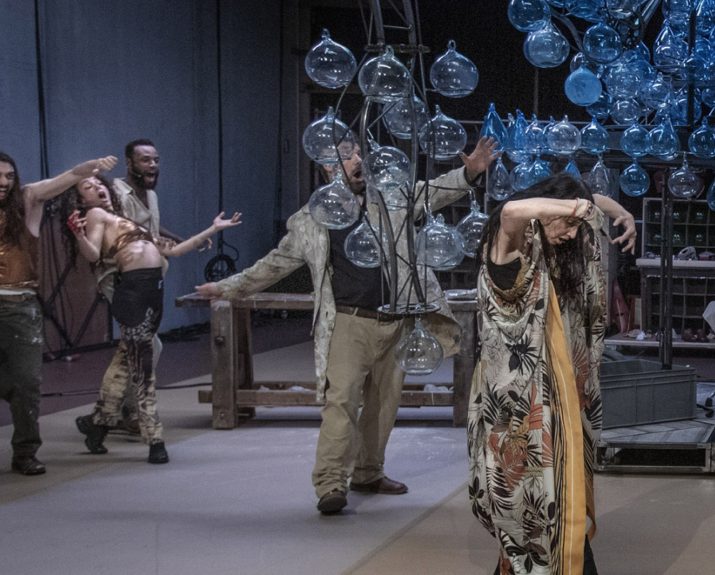 ALL THE GOOD
NEEDCOMPANY/ JAN LAUWERS
RIJEKA 2020- EUROPEAN CAPITAL OF CULTURE
Director:
4th March 2020
In 2014 Jan Lauwers met the Israeli elite soldier and war veteran Elik Niv who, following a serious accident and a long rehabilitation process, became a professional dancer. They had long discussions about his military operations and his development as a dancer in the safely subsidised world of the living arts in Germany. It was during these conversations that the bombs exploded at Zaventem airport and Maalbeek metro station.
All the good is a fictional self-portrait interwoven with autobiographical elements. There is Elik's life on the one hand and Lauwers with Grace Ellen Barkey and their children in their house, an old bakery and workplace in the infamous district of Molenbeek, on the other.
All the good also tells the story of a young girl Romy, who is convinced that the world is good. During a trip through China, she meets the soldier Elik while she is vomiting in an alleyway after drinking snake's blood. This meeting changes her life.
All the good is about loss and hope. A love story at a time in which Europe is sacrificing its values and a large group of people are succumbing to hate and incomprehension. The story of a family of artists with their everyday cares and the omnipresent death, which mercilessly imposes itself both in the seclusion of their home and in the outside world.