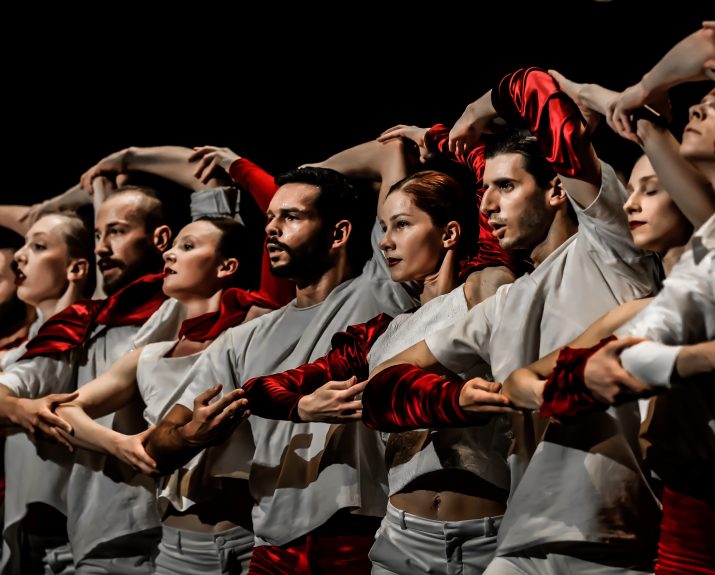 Choreographer:
Composer:
Set and costume design:
Lighting design:
Dancers:
Co-production: Ballet of Ivan pl. Zajc CNT and Music Biennale Zagreb
The Ballet of Ivan pl. Zajc CNT takes part in the 30th Music Biennale Zagreb, one of the most important music festivals in Europe, entirely devoted to contemporary music of all genres. Two contemporary artists, the composer Frano Đurović and choreographer Guiseppe Spota from Italy, are creating a new and original work of art with our Ballet, led by a firm idea of encouraging a dialogue among artists of different cultures, also promoting artistic diversity. Hero is tired / Heroj je umoran was inspired by the collection of poems Wall Newspaper by Arsen Dedić, presenting a musical proposal for starting a choreographic creation. This proposal is a challenge for the Italian choreographer who will become acquainted with and inspired by the Croatian greatest chansonnier, having marked a number of generations of music composers and left a profound imprint in the Croatian musical heritage. Lovers of experimental and contemporary forms will be able to enjoy the world-class standard of this music and dance production, rich in creativity, inventiveness and contemporaneity, concerning the problem area of contemporary life in the urban and hurried world, deprived of personal identity more and more.